Today's Theme: A Non-Fictional Book.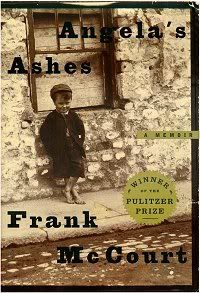 Angela's Ashes
by the late Frank McCourt.
Angela's Ashes
is the story of Frank McCourt's early life in Catholic Ireland. His father was a drunk who couldn't hold a job, and his mother was a sad woman who had lost several children. The fact that Frank was able to come out of his circumstances to become a strong, successful man is inspiring.
Angela's Ashes
is my favorite memoir ever written, it's heartbreaking and depressing and funny all at the same time.
♥ Meg